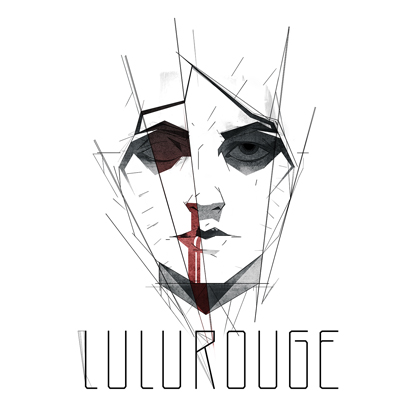 The long awaited new album from Lulu Rouge 'The Song Is In The Drum' is the final out.
It's a journey through a deep and dark melancholic world. This means intense dark vocal tracks alongside powerful instrumentals.
New and unique talents such as rising Danish indie star Asbjørn and mega cool Icelandic born Fanney Osk have been working closely with Lulu Rouge. The singers from the first Lulu Rouge album, Alice Carreri and Tuco have also crafted super strong songs for the album, and when the Danish music legend Annisette Koppel said yes to work on a song for this album, the Lulu's had everything they needed to shape the this deeply intensifying new album.
We have been lucky and had the chance to listen to the album before release, so we have already picked out some of our favorites:
We would definitely recommend buying the whole album on iTunes, it's worth every penny.
Lulu Rouge, Smoke Through Fire Feat. Asbjørn

Audio clip: Adobe Flash Player (version 9 or above) is required to play this audio clip. Download the latest version here. You also need to have JavaScript enabled in your browser.
Buy On iTunes
http://fatberris.com/music/downtempo/Smoke-Through-Fire-feat-Asbjorn.mp3
Lulu Rouge, Sign Me Out Feat. Fanny Osk

Audio clip: Adobe Flash Player (version 9 or above) is required to play this audio clip. Download the latest version here. You also need to have JavaScript enabled in your browser.
Buy On iTuneshttp://fatberris.com/music/downtempo/Sign-Me-Out-Feat-Fanney-Osk.mp3

Check our new T-Shirt & Sweatshirts and pre-order yours today. Go to the shop here.
Download the Fat Berri's music App so you have all the great music on the go!