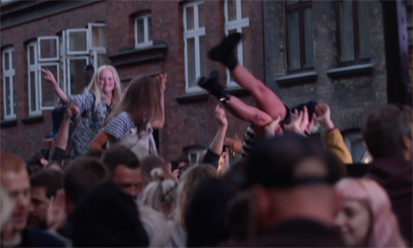 What a street party.
Thanks to everybody that came and made it an evening to remember.
A special thanks to Denmark's finest Tue Track, Lulu Rouge, Anders Dixen, Simon Dokkedal, Jan Brandi, Rasmus Backhaus and T.O.M and his Computer.
Lot's of respect to all of you.
Last but not least a big thank you to Revolt, for making it possible to arrange the party.
We are already looking forward to the next Distortion party next year!
Get our free music App for iOS & Android