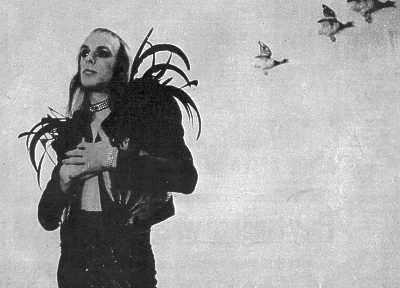 My favourite producer of all times, Brian Eno, is one of the innovators of electronic music and the Yoda of ambient soundscapes. He has put out more than 40 solo albums, and are one of the most productive musicians/producers on this planet.
Brian Eno has produced major acts like David Bowie, Grace Jones, U2, Coldplay, Roxy Music, John Cale, Depeche Mode, Paul Simon, Ultravox, Dido, Sinead O'connor just to name a few……..
"Thursday Afternoon" is a 61 minutes ambient track, which keeps you hypnotized from start to end…Pads & chords in perfect harmony = Pure Bliss !!! If you like this one, i would also recommend "Apollo" & "Neroli" also by Brian Eno.
Brian Eno – Thursday Afternoon – 1985.
Audio clip: Adobe Flash Player (version 9 or above) is required to play this audio clip. Download the latest version here. You also need to have JavaScript enabled in your browser.

Download here (Right Click, Save As).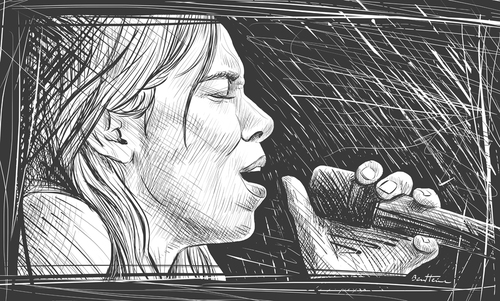 One of those voices that really made a big impact on me…….Lhasa's traditional acoustic music blended with her Spanish vocal is simply magical !!! After a long battle against cancer, Lhasa sadly died way too young in jan 2010 (age 31).
R.I.P & Thanks for the fantastic music…..
Lhasa De Sela – De Cara a la Pared – 1998.
Audio clip: Adobe Flash Player (version 9 or above) is required to play this audio clip. Download the latest version here. You also need to have JavaScript enabled in your browser.

Download here (Right Click, Save As).
A lovely collaboration between two friends, Ape Recorder & Dj Buda. A dubbish downtepo track with lots of sub bass, reggae rimshots, huge verbs, space echo's and Ghost vocals…..
"Will you Stay ?"
Sleepy Bear – Stay – 2009.
Audio clip: Adobe Flash Player (version 9 or above) is required to play this audio clip. Download the latest version here. You also need to have JavaScript enabled in your browser.

Download here (Right Click, Save As).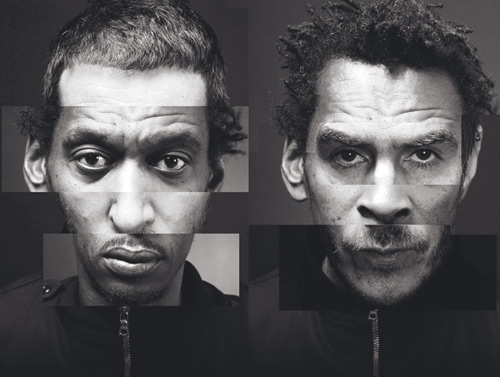 Massive Attack is one of my top 10 bands of all times. They have made 5 exellent studio albums so far, and I hope they will continue to bless us with much more music in the future…. Massive Attack are considered some of the Originators of Triphop.
"Live with Me" was included in their 2006 compilation album The song is very special due to its haunting lyrics, soulful vocals and emotional string section. Vocals were supplied by the acclaimed soul singer Terry Callier.
"I've been thinking about you baby, Almost makes me crazy, Come and live with me"
Massive Attack – Live with me – Stripped Down Version – 2006
Audio clip: Adobe Flash Player (version 9 or above) is required to play this audio clip. Download the latest version here. You also need to have JavaScript enabled in your browser.

Download here (Right Click, Save As).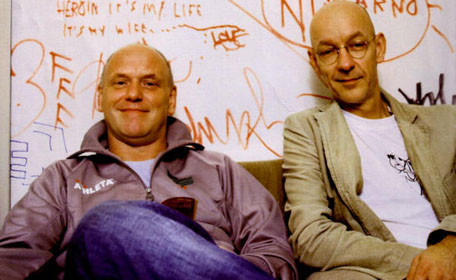 The Orb was founded by Alex Paterson & KLF member Jimmy Cauty in 1988, but has later been joined by german dubbist Thomas Fehlman. The Orb is the kings of trippy soundscapes, manipulated samples, weird electronic beats, sub bass & super synth themes.
"Towers of Dub" is a track that brings back a lot of memories for me…I lived in the United States in 1992, where my room mates & me discovered L.S.D & Mushrooms while listening to U.F.Orb (best Orb album) and wachting Ren & Stimpy…..Those were the days 🙂 An Incredible intro merging into one of the best electronic dub tracks ever made !
The Orb – Towers of Dub – original mix – 1992
Audio clip: Adobe Flash Player (version 9 or above) is required to play this audio clip. Download the latest version here. You also need to have JavaScript enabled in your browser.

Download here (Right Click, Save As).