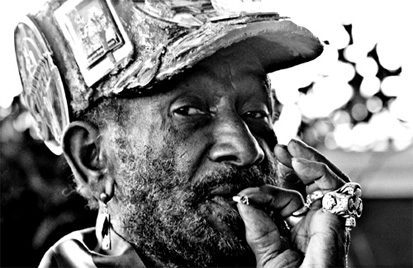 The good old British electronic music duo The Orb is back with a new EP "Soulman" that is going to be released later this month.
They have gotten Lee Scratch Perry's vocals on their track "Soulman", and it sounds fantastic with their groovy beat.
Enjoy the boys beat on this sunny afternoon.
The Orb feat. Lee Scratch Perry, Soulman
Audio clip: Adobe Flash Player (version 9 or above) is required to play this audio clip. Download the latest version here. You also need to have JavaScript enabled in your browser.

Download here (Right Click, Save As)