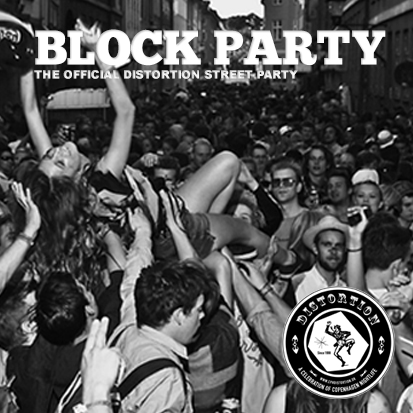 Fat Berri's and Distortion Presents "Fat Berri's Block Party"
Customarily we post tracks on the blog but now get to line up the Dj's that spawn the music that we love so much. Distortion is a corner stone of Copenhagen's summer party scene & defiantly a must on our list.
We look forward to the raging, roaring, furious, nasty, sexy…
Block Party of the year.
Lulu Rouge
The infamous Dj Duo known for their wicked distortion street sets
Tue Track
Keeping it real – From the roots of Copenhagen hip hop scene
Waqar
Legend in the making – The front man behind the Copenhagen techno scene
Theodor Clausen
Rising Star – One of our funky friends contributing music to the blog
Keep updated – Attend and Share the Block Party on Facebook.

We Love party & We love Vesterbro
Please buy the "street armbånd" so that we can keep our beloved vesterbro clean.
Check our new T-Shirt & Sweatshirts and pre-order yours today. Go to the shop here.
Download the Fat Berri's music App so you have all the great music on the go!