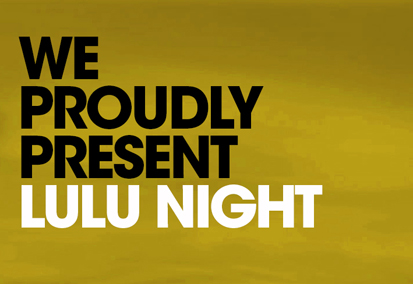 The spring time is finally here and Copenhagen is boiling hot!
This Saturday night, we present a whole night with Lulu Rouge and its going to be burning.
As usual TS Bar sets the stage for another beautiful evening with hot sweaty people dancing to the mesmorising beats of Lulu Rouge.
It's the closest you will get to a musical orgasm ….
Let's meet at and party this Saturday – it will be good, as always!!
<<< Remember to sign up for guest-list>>>
 Use the registration form at http://www.tsbar.dk/mailevent.asp
List the full names of the people that are joining
Be there before 24:00 if you want to get in free
After 24:00 it'll cost you a 10 Dkr per head
Oliver, Night Is On My Mind
Audio clip: Adobe Flash Player (version 9 or above) is required to play this audio clip. Download the latest version here. You also need to have JavaScript enabled in your browser.
Download here (Right Click, Save As).
Check our new T-Shirt & Sweatshirts and pre-order yours today. Go to the shop here.
Download the Fat Berri's music App so you have all the great music on the go!