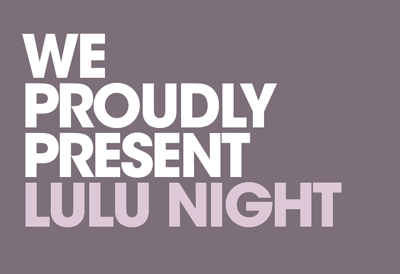 It's that time of the year where you start looking out of your window and thinking…… mmm its soon spring. You can see the  weather changing and the people smiling. To double that up, It's also that time of the month where Lulu Rouge is behind the decks of the fattest club in Copenhagen. It's Lulu Rouge Night at TS Bar. Join us with all the spring souls for another one  of those great nights out. If you been there before you know what its all about and if you have not ….. well whats wrong with you ???
†† Remember to sign-up for guest-list via the sign-up form. ††

Move Your Body, 3 in 1 – Baba Black Mega Edit
Audio clip: Adobe Flash Player (version 9 or above) is required to play this audio clip. Download the latest version here. You also need to have JavaScript enabled in your browser.

Download here (Right Click, Save As).