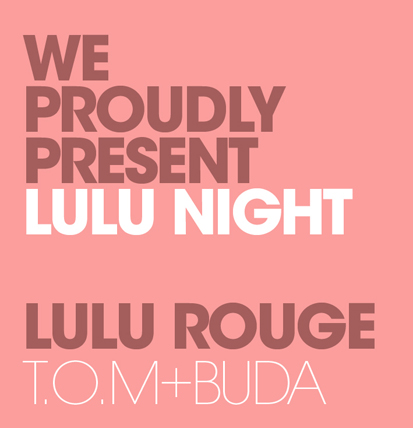 People of Copenhagen
The last days of sun and nice weather is approaching, but it should not keep us back from giving warmth and love. Once again, this Saturday we open the doors to Lulu Rouge Night at TS Bar.
As always, The Lulu boys play like a dream – so come on over and make the night a love affair.
<<< Remember to sign up for guest-list>>>
Use the registration form at http://www.tsbar.dk/mailevent.asp
List the full names of the people that are joining
Be there before 24:00 if you want to get in free
After 24:00 it'll cost you a 50kr per head