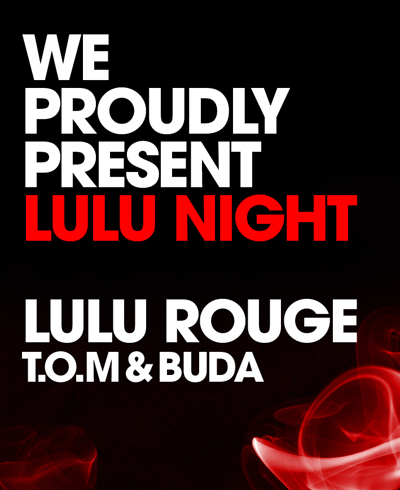 My favorite place with my favorite DJ's – Tomorrow it's time for Lulu Night at TS Bar. As always their record boxes are packed with special mixes, edits, bootlegs and lots of love.
<<< As always you need to be on the guest list: >>>
Use the registration form at http://www.tsbar.dk/mailevent.asp
List the full names of the people that are joining
Be there before 01:00 if you want to get in free
After 01:00 it'll cost you a 50kr per head
We hope to see a lot go you guys to a good party as always. Until tomorrow
Until we meet tomorrow, enjoy this new "Madonna Vs. Smash Tv" Lulu Rouge mashup. And let's hope they come with a lot of new music surprises, one thing is for sure, we can always exspect the unexpected.
Greetings & Love from Lulu Rouge, TS Bar & Fat Berri's
Madonna Vs. Smash Tv – Lulu Rouge Mashup
Audio clip: Adobe Flash Player (version 9 or above) is required to play this audio clip. Download the latest version here. You also need to have JavaScript enabled in your browser.

Download here (Right Click, Save As).