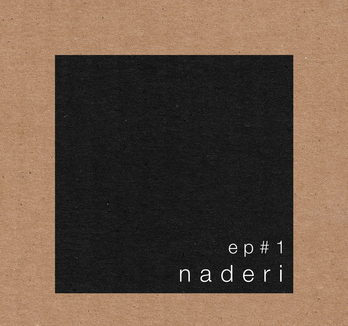 First of all, go listen to the music while you are reading this:
The electronic music world has never been more experimental, genre crossing and influential than right now. At the same time it's in a dividing evolvement. On one side, the maximalism of electro house and US Dupstep, paradoxically inspired by the bass scene in UK, is rocking hitlists all over the world (here, I ought to write about lamestreamers sucking the life out of the original dubstep essence and the counterattack of post-dupstep, but I guess it's just a boring non-constructive discussion anyway. On the other side, especially the dub-inspired minimalism has been making a huge impact on contemporary electronic music the last ten years, in Denmark, mainly caused by people like Trentemøller, Lulu Rouge, Mike Sheridan and the guys of System. I think that Daniel Naderi is just a little bit inspired by some of these acts.
Hailing from Copenhagen, Naderi is another take on the sound of Nordic melodic minimalism, now releasing his first EP "EP#1 .
The 4-track EP, consisting two tracks with Belle Ville singer Line Gøttsche Dyrholm, is a little journey into a universe of glitchy and airy electronica.
The mood might be slightly dark, but it is always exhilarating, never depressing, and the vocal of Line Dyrholm brings in an overall jazzy vibe. The Shadow of Trentenmøller is hard to avoid, but I like that Naderi stays with the premise of the EP:
Dubby, melodic and minimalistic without trying to cross a lot of genre boundaries.
I would really want some more layers in both soundscape and vocal, in some way it gets a little bit to streamlined in my taste. Acts like Minilogue, John Roberts, Monolake, our own Peder and in general the influence of Poker Flat Recordings should be mentioned here, but keep in mind that this is the first release of the young producer.
I'm surely going to follow up on new releases from this guy, but until that go have a listen and get the EP here
Naderi, Stormy Weather feat. Line Gøttsche Dyrholm
Audio clip: Adobe Flash Player (version 9 or above) is required to play this audio clip. Download the latest version here. You also need to have JavaScript enabled in your browser.

Download here (Right Click, Save As).

All the tracks is also added to the musicplayer, so if yo want non stop music – Launch the player by clicking the "Launch Player" button in the top right of the blog, to get the full experience.
Try the new mobile music player for iPhones and Androids at http://m.fatberris.com