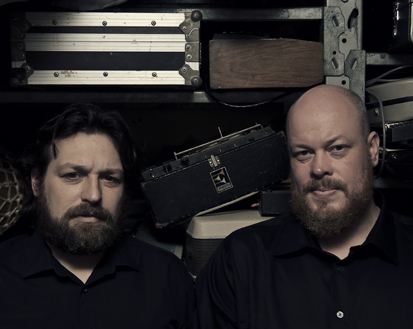 An hour long and delicious DJ mix from our favorite DJ / producer's Lulu Rouge has just been played on Danish National Radio's electronic music program Unga Bunga.
If you did not get to follow it on air – you can still tune @fatberris and hear the whole Dj-set. Take a beautiful and warm trip with lulu rouge.
Track list:
1. Mulato Astatke – Yegelle Tezeta (Nicolas Jaar Remix)
2. Nu – Man O To
3. Stimming – November Morning
4. Guenther Lause – Mountain
5. Exercise One & Mathew Jonson – Lost Forever in a happy crowd (Lulu Rouge Dub Version) 6. Clayton Steele – Passion (Dj T Remix)
7. Minilogue – My Teenage Gang (Lulu Rouge Jah Rasta Edit)
8. Unholded – Unlad (Bruno Pronsato Remix)
9. Pirates Poetry feat. NAtz (Jupiter Jazz Remix)
10. Mike Shannon feat. Flowing – Foxology (Lulu Rouge ina di jungle edit)
11. Portishead – Roads (Lulu Rouge Version)
12. Hess Is More – Call for change Feat Nomi Ruiz (Theodor Clausen Remix)
13. Richard Fearless – Be Loved (Lulu Rouge Edit)
14. Barnt – Geffen
Check our new T-Shirt & Sweatshirts and pre-order yours today. Go to the shop here.
Download the Fat Berri's music App so you have all the great music on the go!