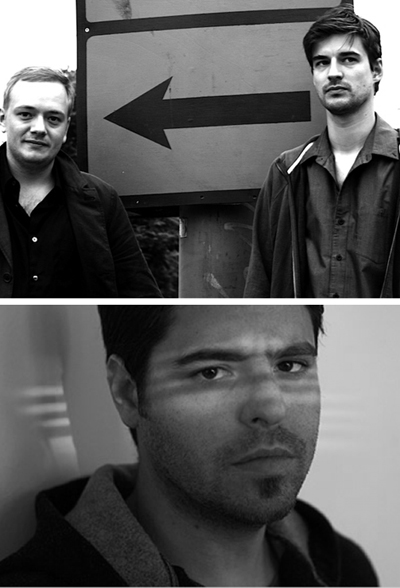 Two quiet tracks for this dark autumn day. Extrawelt and Gui Boratto has both released ​​a new album in 2011 and I certainly believe that both artists deliver the best of the best.
Gui Boratto has almost remixed all great artists and do it really well with his remixes. Sometimes he unfortunately sounds like Deadmau5, therefore I have chosen a slightly quieter track that stands out from the others tracks. Will love to hear it live, maybe one of the festivals are considering this (Roskidle Festival)?
Gui Boratto, Galuchat
Audio clip: Adobe Flash Player (version 9 or above) is required to play this audio clip. Download the latest version here. You also need to have JavaScript enabled in your browser.

Download here (Right Click, Save As).
In late 2011 Extrawelt released their new album "In Aufruhr", I see it as one of the best electronic album in 2011. Listening to it every day, it's a evocative and really nice track. I'm really hoping to be allowed to hear Extrawelt on Danish soil very soon. When I heard it in Berlin, I was very impressed and really enjoyed the liveshow. Maybe you will get the feeling here!
Extrawelt, Schlusslicht
Audio clip: Adobe Flash Player (version 9 or above) is required to play this audio clip. Download the latest version here. You also need to have JavaScript enabled in your browser.

Download here (Right Click, Save As).
Lean back, close your eyes and enjoy these two tracks.
Love & Respect from Jan Brandi.