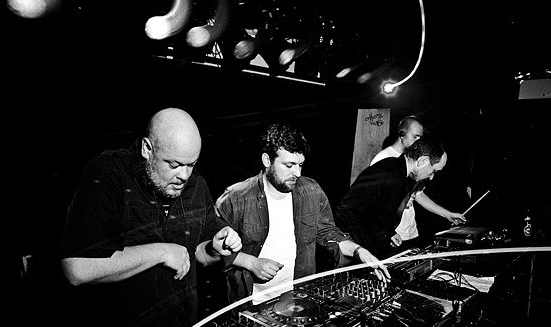 The Copenhagen duo Baba Black is once again at the decks of Rust. With loving care they are going to give the club a solid shake down with their hard hitting and mesmerizing electro-tech beats. Baba Black consists of two well-known gentleman from the Danish club scene, DJ T.O.M and DJBuda. Joining them is Abdullah S and Stungun adding to the live jam session. One thing is for sure every time  the bass strikes every muscle in your body is going to be twitching for more.
Words are just words … so this is something you must experience for yourself. Here at the blog we love to a great  party where the vibe is peaking and everyone is crazy , even the walls are sweating.
We are so fortunate to be allowed to make a great guest list for our followers, so if you'd like to join us for this wild evening, write yourself on the guest list and get in for free before  1 am. Just fill the form below with your and your friend's full names and join us for a unforgettable Live Jam Session.
———————-FAT BERRIS GUEST LIST SIGN UP———————-
Here's a little taste of what awaits you on Friday.
Baba Black, All Red
Audio clip: Adobe Flash Player (version 9 or above) is required to play this audio clip. Download the latest version here. You also need to have JavaScript enabled in your browser.

Download here (Right Click, Save As).

All the tracks is also added to the musicplayer, so if yo want non stop music – Launch the player by clicking the "Launch Player" button in the top right of the blog, to get the full experience.
Try the new mobile music player for iPhones and Androids at http://m.fatberris.com