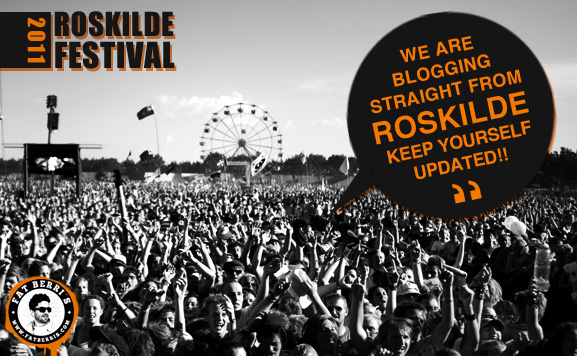 And so it starts tomorrow, we have posted what the funky friends of Fat Berri's Blog plan to do until friday.
Saturday Morning-Afternoon:
Hope fully with not too much of a hang over, we plan to chill in the sunshine with some cold drinks and good music until we head over  to Cosmopol to hear some deep dub base with James Blake in the evening.
Hope we have the energy and patients to hang around and come over to Arena to hear some good Swedish pop with the beautiful Lykke Li , and if we have too much energy and want to rave it away we going to head over to the Orange scene Deadmou5.
Hope you guys are ready for Roskilde 2011 !!!
Cosmopol @ 20:00
James Blake, The Wilhelm Scream
Audio clip: Adobe Flash Player (version 9 or above) is required to play this audio clip. Download the latest version here. You also need to have JavaScript enabled in your browser.

Download here (Right Click, Save As).
Arena @ 01:30
Lykke Li, Complaint Department
Audio clip: Adobe Flash Player (version 9 or above) is required to play this audio clip. Download the latest version here. You also need to have JavaScript enabled in your browser.

Download here (Right Click, Save As).
Orange Scene @ 01:00
Deadmau5, Cthulhu Sleeps
Audio clip: Adobe Flash Player (version 9 or above) is required to play this audio clip. Download the latest version here. You also need to have JavaScript enabled in your browser.

Download here (Right Click, Save As).

All the tracks is also added to the musicplayer, so if yo want non stop music – Launch the player by clicking the "Launch Player" button in the top right of the blog, to get the full experience.
Try the new mobile music player for iPhones and Androids at http://m.fatberris.com