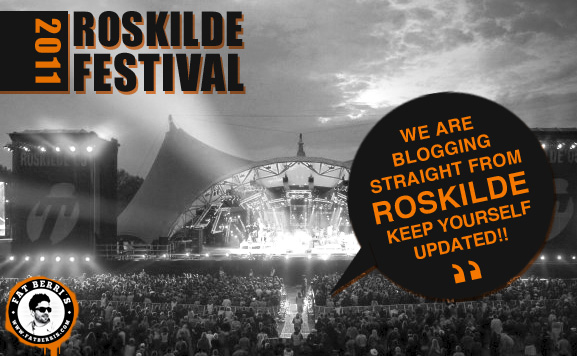 In 3 days, we are going to be Listining to music, Drinking, Dancing, Peeing, Eating, Raving, Chilling, Sleeping & this year Blogging at Roskilde Festival.
Keep yourself updated the next few days as we are going to be posting tracks of the Artists that are going to be performing.
So many Artists so little time , where to be when ??
Its up to you and your crew, we just want to share what we plan to see and maybe we see you there.
As we count down the days before we loose our selves at Roskilde Festival, here is where we plan to rock it @ Thursday to kick off the festival.
Thursday 30th.
Sex Drugs & Rock n' Roll is the basis to a good festival. So why not let PJ Harvey start us off with some great rock tunes!
Arena @ 22:00
PJ Harvey, On Battleship Hill
Audio clip: Adobe Flash Player (version 9 or above) is required to play this audio clip. Download the latest version here. You also need to have JavaScript enabled in your browser.

Download here (Right Click, Save As).
Rush rush rush …to see if we can make it to Chase & Status. Hope the play this track and leave out all their noisy bits!
Cosmopol @ 22:45
Chase & Status, Eastern Jam
Audio clip: Adobe Flash Player (version 9 or above) is required to play this audio clip. Download the latest version here. You also need to have JavaScript enabled in your browser.

Download here (Right Click, Save As).
Tomorrow we post our planned location Friday. Where are you going to be ??

All the tracks is also added to the player in the "Uptempo" category, so if yo want non stop music – Launch the player by clicking the "Launch Player" button in the top right of the blog, to get the full experience.
Try the new mobile music player for iPhones and Androids at http://m.fatberris.com