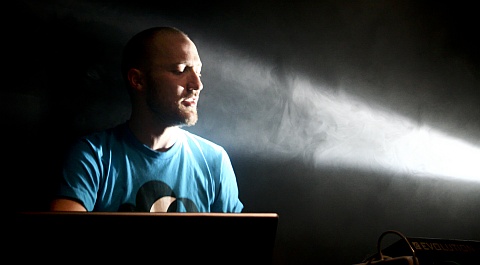 By Brandi
I've been busy lately as we're working on many things in Tonovi, which I look forward in telling you more about when time comes. Therefore, I have been away from the blog for some time. Now I'm back and ready again.
Track One.
I've put a track earlier from the producer Paul Kalkbrenner (now located in Berlin) and he's continously getting rave reviews around the world and I can only dream about Roskilde Festival booking him in 2011 for the Orange Scene. I've experienced him live and I guarantee that he'll deliver an amazing performance if Roskilde Festival gives him a spot. Here's a more quiet track from his 3rd album from 2004, "Self". It resembles the track Aaron that I've uploaded – it's as beautiful anyways.
Paul Kalkbrenner, Dockyard
Audio clip: Adobe Flash Player (version 9 or above) is required to play this audio clip. Download the latest version here. You also need to have JavaScript enabled in your browser.

Download here (Right Click, Save As).
Track Two
Is from the amazing producers that have joined forces to make a wonderful sound universe – something that you can only dream your self into if you care enough about electronic music. They are incredible individually but Marc Romboy and Stephan Bodzin succeed in making something completely unique and I've chosen one of their many delicious tracks. However, I encourage you to listen to them all – it's really amazing. Well, I guess that they can come to Roskilde Festival as well in 2011.
Marc Romboy vs. Stephan Bodzin, Atlas
Audio clip: Adobe Flash Player (version 9 or above) is required to play this audio clip. Download the latest version here. You also need to have JavaScript enabled in your browser.

Download here (Right Click, Save As).