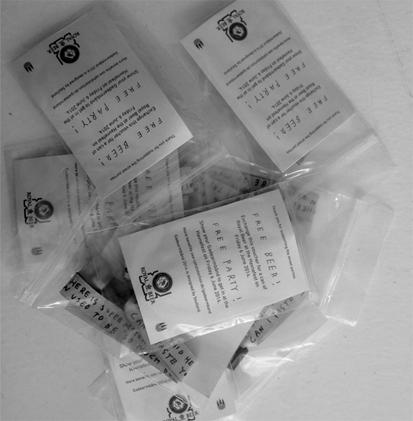 Do you LOVE Distortion and the street parties? Show your support by buying a Distortion street bracelet for only 100 DKR!
When purchasing a street bracelet for 100 KR you not only support the Distortion street celebrations but get FREE access to the Friday Harbour Party (Entry 100 KR without bracelet )
Plus the first BEER FREE!! (You will receive a voucher when purchasing the street bracelet)
Year after year Distortion has been making the wildest, most spectacular and free cultural event in Copenhagen. If you enjoy these celebrations and partake; We encourage you to support Distortion by purchasing a street bracelet.
This will ensure the street parties to continue for the years to come.
Holding a street party of that magnitude does not come for free. Not for Distortion and neither for us as street hosts.
So… buy a Street Bracelet and you will be supporting the festival, the planning, cleaning-up and all the safety measures. Plus you get Free Access to the Friday Harbour party with the first ice cold Beer to kick it off.
Win Win !! What you waiting for Buy your bracelet now !!
Buy it here.Watch movie online The Transporter Refueled (2015)
Join the Fat Berri's x Revolt Bloack Party here.