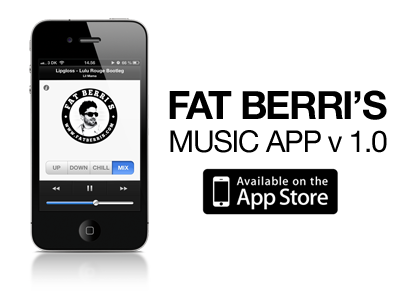 It has been a long wait but they say good things come to people that wait.
The Fat Berri's Music App is finally  upgraded from beta to Version 1.0
We learned a lot from testing our beta release and the many constructive feedbacks we got. Using the knowledge gained, we have created Version 1.0 of the music player from the ground up.
This is not just an update but a whole new player built from scratch with many more great updates on the way.
We would like to thank the many thousand users who have downloaded our app and given us feed back. Go now to the app store and download version 1.0 and enjoy non stop music on the go.
Remember to Use it – Share it  and dont forget to Rate it.