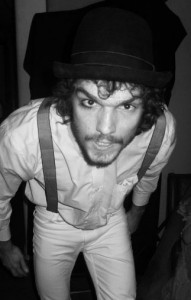 A lot is going on for Tonovi at the moment – smaller records labels has already shown their interest. They're working hard in the studio with their own tracks as well as remixes.
This The Black Boots track is a little different from what we've previously heard from Tonovi, but again, they make it really good
Enjoy!!

Tonovi, The Black Boots
Audio clip: Adobe Flash Player (version 9 or above) is required to play this audio clip. Download the latest version here. You also need to have JavaScript enabled in your browser.

Download here (Right Click, Save As).