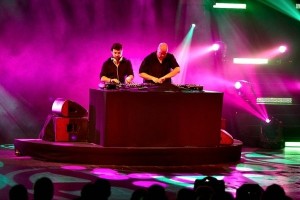 Get ready for Baba Black. As I mentioned earlier Lulu Rouge is Baba Black aka T.O.M and Buda. Baba Black is a new rave party project, which they have started along the Lulu Rouge project. In my opinion they are two of the best players within the electronic genre. They change all the tracks to attain a whole new sound that is uniquely theirs and here there are no difference whether it's a Lulu Rouge or Baba Black sound – it's simply genius. Listen for yourself on this edit track that I just got from them.
Next week look forward to read an interview I made with the boys and get the inside story on why the)y've chosen to split up their music on these two different projects as well as what you can expect of them in the nearest future.
Yeah Yeah Yeah, Erol Alkan – Baba Black Edit
Audio clip: Adobe Flash Player (version 9 or above) is required to play this audio clip. Download the latest version here. You also need to have JavaScript enabled in your browser.

Download here (Right Click, Save As).