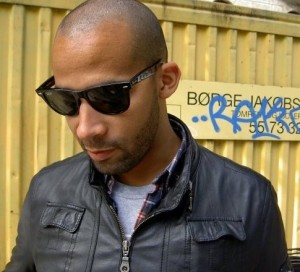 3 weeks of vacation in Lebanon is calling. Therefore, I won't be able to update my Blog – not because there are no Internet in Beirut but I just really need a time off. So here's a DJ mix by DJ Ebu, which you probably will listen to repeatedly until I get back. DJ Ebu has influenced the Danish night life for many years so grab the chance here and get movin'.
Have a nice summer
DJ Ebu, Mixtape Sampler 2009
Audio clip: Adobe Flash Player (version 9 or above) is required to play this audio clip. Download the latest version here. You also need to have JavaScript enabled in your browser.

Download here (Right Click, Save As).
DJ EBU MIXTAPE SAMPLER 2009 Tracklist
1. El Baile Aleman (Original Mix) – Edu Imbernon
2. Concumbia (Original Mix) – Yankee Zulu
3. Insomnia (Ricardo Villalobos remix) – Faithless
4. Miracle Cure (Lulu Rouge Dub) Blank & Jones
5. Take On Me (Propulse Remix) - A-ha
6. Ghetto Bass – Unknown
7. Love Me Hate Kiss Me Kill Me – Fukkk Offf
8. Take Control – DJ s Take Control
9. Blow Your Head – Diplo
10. Big Weapon Anthem – Bird Peterson
11. Dub Be Good To Me (Cassette Jam Remix) - Beats International